2021 / 02 / 25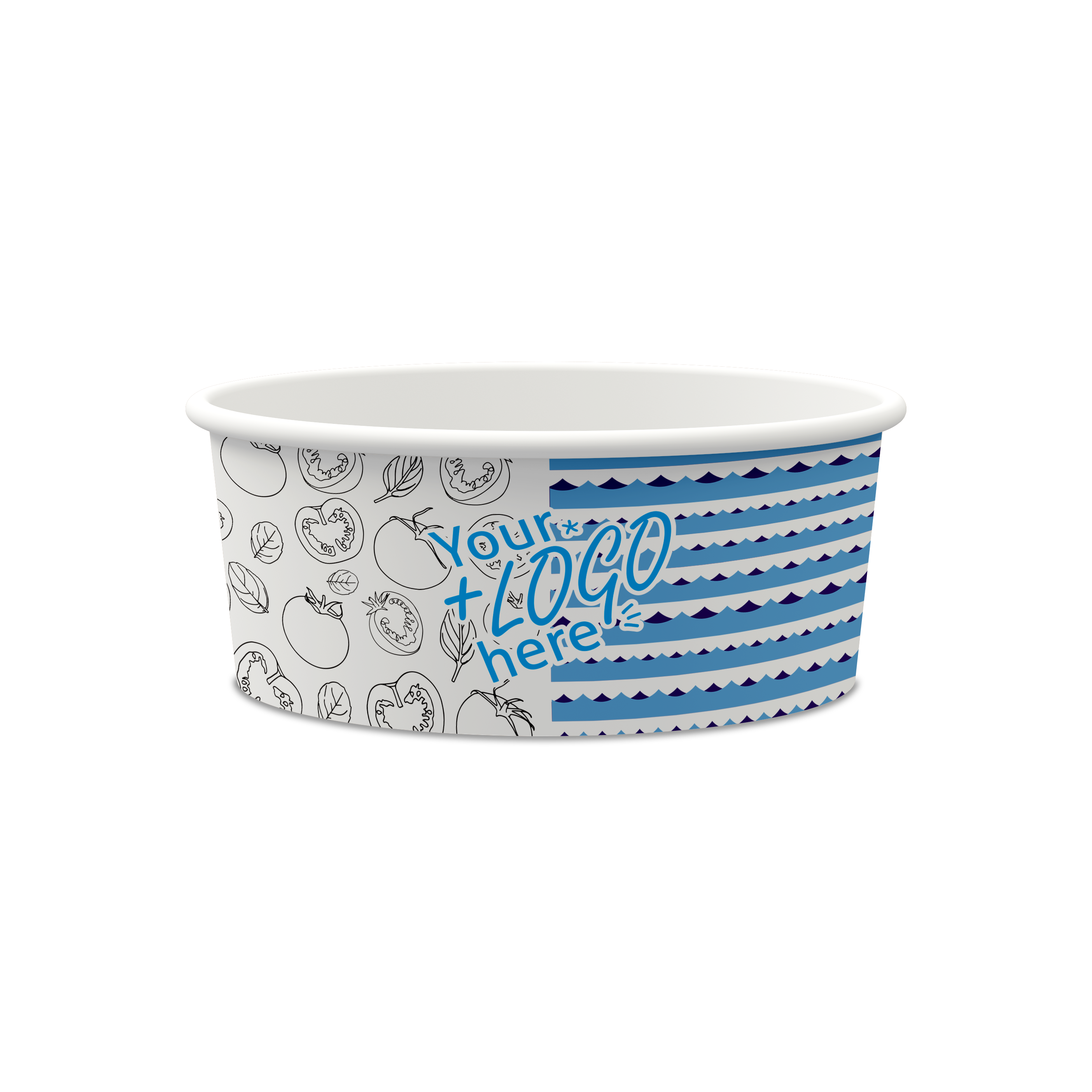 We are introducing our another new product - paper salad bowls. These bowls are perfect choice for serving all kind of cold salads, rice, fruits, cookies and other dishes, snacks or desserts.
We offer custom printed paper salad bowls in one size - 44oz/1300 ml.
Minimum order quantity – 1080 pcs.
Lead time up to 15 working days.
A template that is applied to design is available here: Templates. On-line design tool for salad bowls is also available - it is very easy to create a unique design!
Measurements:
Height – 67 mm

Upper Diameter – 186 mm

Lower Diameter – 161 mm
Key features of the product:
Paper for the wall – 295 gsm +18 PE

Paper for the bottom – 232 gsm +18 PE
Paper salad bowls are made of high-quality cardboard with PE coating. So, the bowls are moisture and grease resistant and suitable for serving food.
Plastic transparent lids are also available for ordering.
Don't wait – order salad bowls now!