2021 / 04 / 27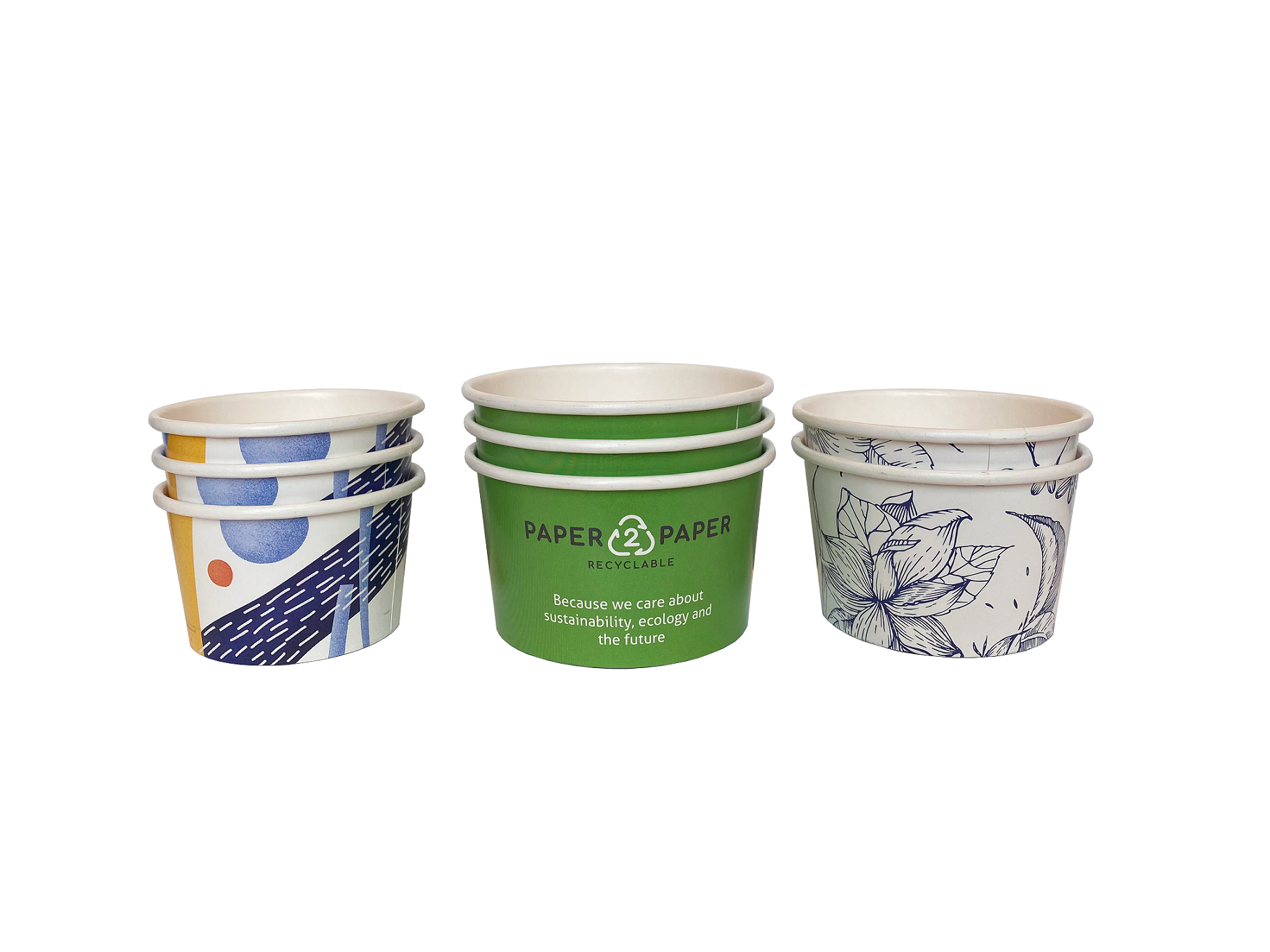 We launched the product you were waiting for - ice cream cups with custom design – the perfect choice for serving ice cream, pudding, frozen yogurt and other snacks or desserts!
The high quality cardboard we use for the production of the ice cream cups is designed for food packaging and it is glossy, so the cups will be bright and shiny with vibrant colors.
The ice cream cups are from our Paper2Paper products line. The cardboard has water-based barrier coating.
Available sizes - 4oz/120ml, 6oz/180ml and 8oz/220ml.
Minimum order quantity – from 750 pcs.
Lead time up to 15 working days.
A template that is applied to design is available here: Templates. On-line design tool for ice cream cups is also available - it is very easy to create a unique design!