2020 / 01 / 29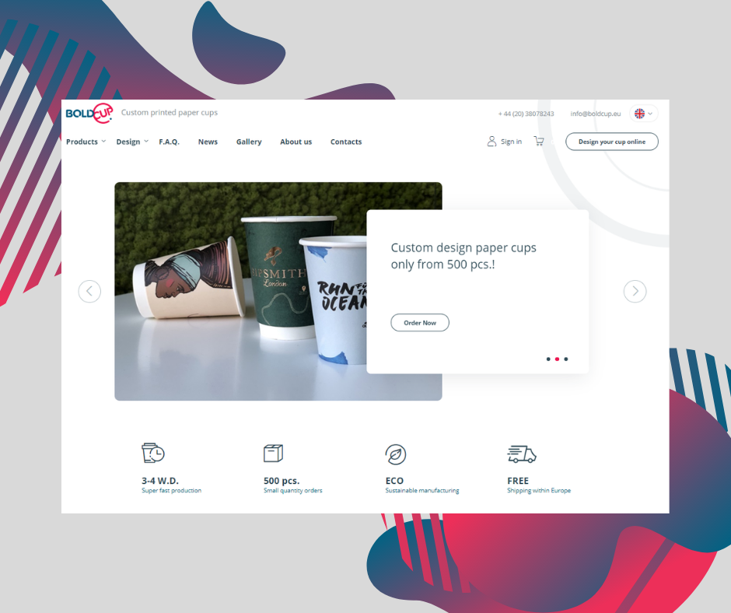 Welcome to the all-new Boldcup!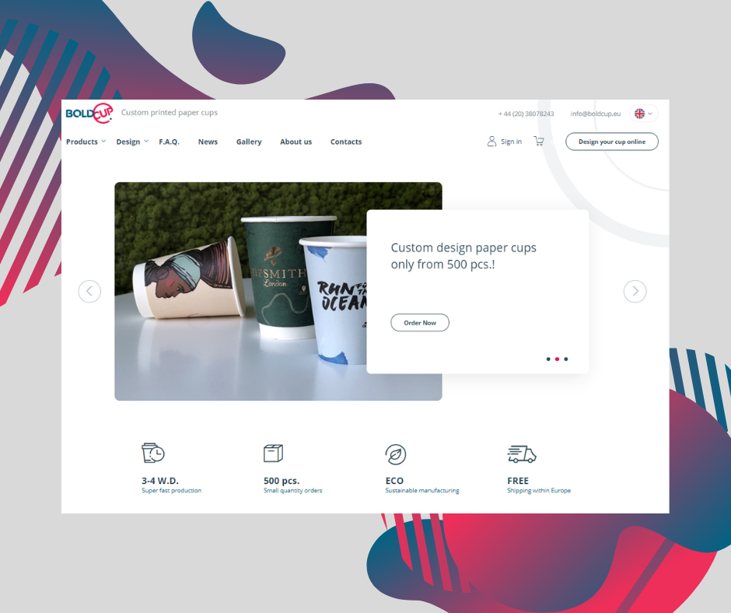 We're thrilled to launch a new improved Bold Cup e-shop. We've got updates.
We are impressed by the growing numbers of new loyal customers to convey their positioning through custom design paper cups.
Well-designed promotional paper cups shape the very first emotions. We agree that personalization is important for any type of product representation. Branded paper cups convey quality, style, uniqueness of products and set positive emotions.
Since we started our journey in the paper cup to-go field, we've been obsessed with making it possible for everyone to create their own designed cups in a few seconds with minimal efforts.
We've been working to bring NEW solutions to order paper cups in the easiest way.
It is all about branding.
Customization is essential for what we concentrate on at BoldCup. So, never again find paper cups with boring, standard designs. You are welcome to choose the best way of these three options to express uniqueness:
Custom Branding – where you will find each product group templates. Download a template that matches your cup's type and size and prepare the design file by yourself.
Design Assistance – do not hesitate to write to our designers. You will be impressed with the designers' suggestions.
Online Design Tool – create a stylish and exclusive full customized paper cup design in just a few minutes. This tool is available from all pages across e-shop.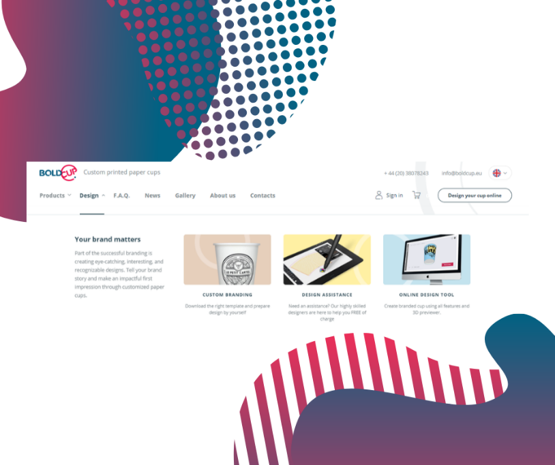 The main changes
All products on ONE page. Just press PRODUCTS on the top left and you immediately will be allowed to scroll all product categories. Explanations with details and specifications will help to choose the right cup size you are looking for!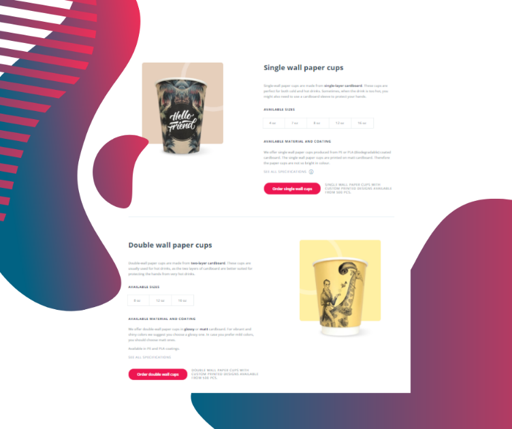 Choose and change all the features on the PRODUCT PAGE: product type, size, cardboard, coating.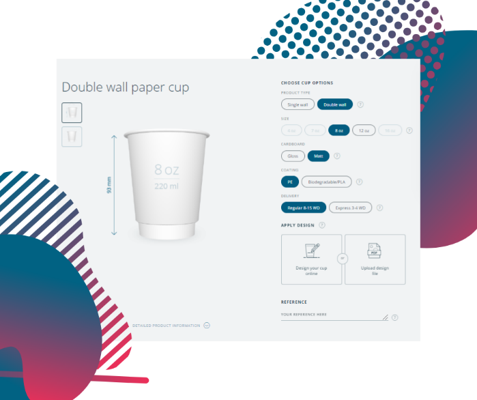 Getting instantly your uploaded design report. Does it sound incredible? Not anymore! From now you are able to preview your uploaded design 3D previewer and get warnings if any have. All the design files uploaded on boldcup.eu e-shop will be immediately checked at our Online Design Validation Tool.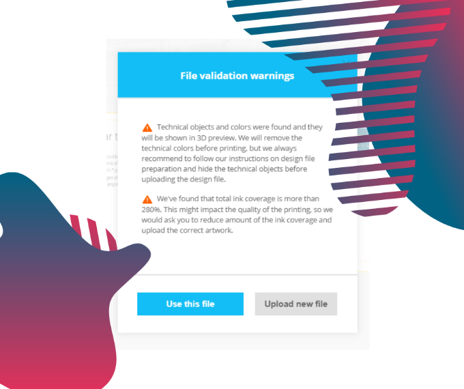 No additional confirmation after you have placed an order will be needed anymore.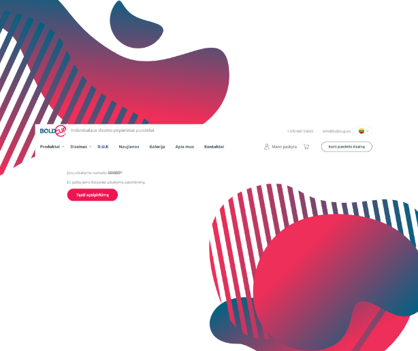 From NOW to order custom-designed paper cups are easier!