2019 / 02 / 01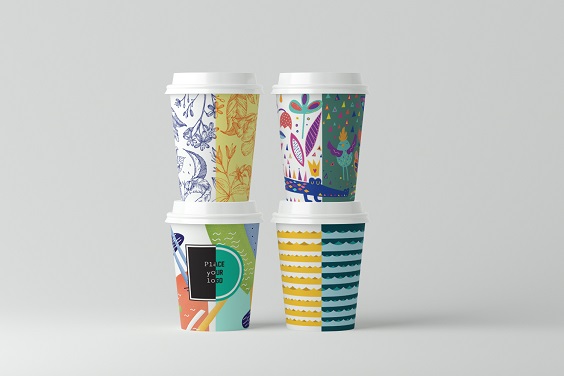 Advertising a brand is extremely important nowadays. Getting your business to the target audience is essential in today's competitive market environment. Paper cups with your brand are one way to do that. Especially suitable for restaurants, bakeries, coffee shops, ice cream parlors or at events or fairs. Wherever many people come together, you can attract attention with attractive design.
Advertising on paper cups demonstrates your creativity to the customer and thus wins its attention.
Make sure your message to potential customers is remembered. Send your message with paper cups to the world, at trade shows, events or in the office like these brands.
Custom Design Paper Cups:
From 500 pieces.
Adaptable to different sizes, both matte and glossy.
Background in all colors of the CMYK palette.
Unlimited creativity in the logo, illustrations, and text.
3D preview.